Update on campus and community activities

Dear Students,
Greetings, and welcome back to campus.
I know how busy we all are at the start of a new term, but I didn't want to miss an opportunity to call your attention to a few highlights that await us over the next several months.
I always enjoy the beginning of a new semester. One of the great things about academic life is that at least twice a year, we get to start over. None of you, for example, has received anything less than an A in a class. It's wonderful that we can start fresh, and I wish you well as you undertake a new set of courses and are engaged in a new array of projects all across this campus.
One of the more noticeable physical projects you now see rising out of the ground is Farrell Hall, a new home for the Schools of Business, scheduled to open in summer 2013. Additionally, preliminary planning for two new residence halls with up to 450 beds is under way to accommodate our new three-year residency requirement. We are also exploring the possibility of adding a new dining facility to provide much needed space during busy meal times.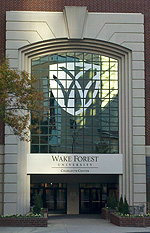 Looking beyond the Reynolda campus for a moment, our highly anticipated Wake Forest University Charlotte Center (pictured) will open January 26 in the heart of the Charlotte business community.
In addition to putting our Schools of Business at the center of business thought leadership in Charlotte, this flexible facility will expand the University's 16-year relationship with an area that is home to the largest concentration of Wake Forest alumni in the nation. You can read more about the center here.
As you know, the search committee for a new Provost, the chief academic officer at Wake Forest, has been very busy this past term. The search committee and I have been extremely pleased with the immensely talented pool of candidates with whom we have met. I expect to be able to announce our new Provost in a very short time.
Though not an exhaustive list, a few of the events and conferences ahead of us this spring include:
● Living our Values Week, sponsored by the Student Life Committee, begins Monday, January 23, and will include presentations to students who have just joined a Greek organization on campus, as well as other students, around the theme of respect, responsibility and relationships.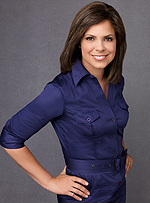 ● Also on Monday evening, Soledad O'Brien (pictured) will speak as part of our Martin Luther King, Jr. Celebration. Her talk, entitled "On Common Ground: Uniting Voices to Make History," will be in Wait Chapel at 7 p.m.
● Our Founders' Day Convocation is set for February 16 at 4 p.m. in Wait Chapel. As is our tradition, the Wake Forest community will gather to remember our history and our early leaders whose devotion and ideals laid a strong foundation on which we build. We will honor service to Wake Forest and present awards to selected faculty in the areas of teaching, research and service. I will also award the highest honor bestowed by the University, the Medallion of Merit. Three seniors will present orations, and the senior class will be honored in a video. A reception following the Convocation will be held in Scales Lobby.
● On February 23 from 7 p.m. -9 p.m., the Institute for Public Engagement will host a campus-wide discussion around the question, "What kind of community shall we be?" The goal is to bring together students, faculty and administrators to have a moderated dialogue about Wake Forest campus culture. The event will take place in Benson 401, and a website with more details will be available in early February.
● The Student Union is preparing an inaugural Spring Family Weekend, February 24-26. A few of the highlights include a TEDx Conference on February 25 that will bring together leaders and creative thinkers from around the region to engage in a dialogue with our community on the themes of social impact, innovation and entrepreneurship. Also planned is a performance by comedian Eric O'Shea on February 24, a trivia night event on February 25 and weekend performances of the play City of Angels.
● I am also looking forward to Words Awake! March 23-25, a celebration of Wake Forest writers and writing, where we will also launch our Writers Hall of Fame to honor the professional journalists, novelists, poets, screenwriters, editors and teachers of writing in the Wake Forest community.
● Springfest is set for March 26-30 with a week of events culminating in the ever-popular "Shag on the Mag" on March 30.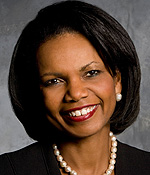 ● In April, Rethinking Success: From the Liberal Arts to Careers in the 21st Century promises to be especially relevant. The conference will engage national leaders in discussing the role and value of a liberal arts education in preparing students for life after graduation. We are fortunate to have Condoleezza Rice, former Secretary of State (pictured), as the keynote speaker.
One final note, starting this week I will begin positing video blogs on my Facebook page and on Inside WFU every few weeks. The purpose of these blogs is to share updates on various issues around campus, keeping the community well informed.
Whether you spent time with family enjoying holiday traditions like I did, participated in a service trip, hung out with friends or simply took time to refresh after a busy fall semester, I hope you took full advantage of your Winter Break and are eager for the term to get underway. I know I am.
I look forward to seeing you around campus — or joining you in the stands at one of our upcoming men's or women's basketball games.
Sincerely,
Nathan O. Hatch
President
Recent Posts
May 7, 2021

May 7, 2021

May 5, 2021