Main Content
Update on campus and community activities
Dear Students, Faculty and Staff,
Welcome back! It is wonderful to have activity and life return to our campus. While I trust the break was refreshing for each of you, I hope you are eager to resume your studies as scholars at Wake Forest. As you embark on this semester, I challenge you in three aspects of your journey.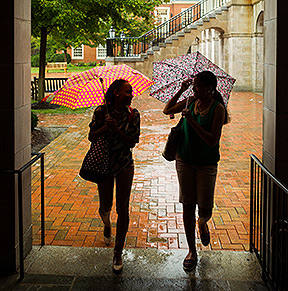 First, spend time with and invest in your friends. Take the opportunity to be with them and get to know them better. Learn their character and teach them yours. Share experiences together; gain their perspectives and value them for who they are. Find people you trust and cultivate those friendships.
When I was in Seattle visiting family over break, I took in an exhibit of historic photos by Edward Curtis, a photographer at the turn of the 20th century who specialized in capturing the American West and Native American people. As I've read in Timothy Egan's book, Short Nights of the Shadow Catcher: The Epic Life and Immortal Photographs of Edward Curtis, Curtis was intrigued by the people and their culture. His curiosity blossomed into a passion that left him canvassing the West, building lasting relationships and capturing the essence of people through pictures. Because of Curtis, we enjoy more than 40,000 photos of 80 tribes. But, his legacy wasn't just photos. According to Egan, "Curtis had developed a reputation for finding the true character of his subjects." This semester, as you invest in other people, seek out their true character.
Second, appreciate being a member of a community in a way that you may never experience again. Enjoy learning what it means to be a part of something greater. Practice being an effective leader and contributor in a community. Make time for lectures, plays, forums, service opportunities, athletic events, conferences and activities that we engage in together. Listen to one another in these times and contribute your perspective.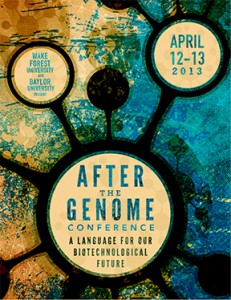 I am particularly looking forward to several campus activities this semester:
In April, we will host "After the Genome: A Language for our Biotechnological Future." This exploration of the intersection of biotechnology, ethics, language, religion and science is timely and important.
Our Faces of Courage series, a year-long celebration of our 50th anniversary of desegregation, continues throughout the semester. Dr. Bob Zellner will tell his story of being born and raised in south Alabama and spending years bringing Civil Rights to the forefront.
For the first time, Wake Forest will host the ACC Meeting of the Minds Conference. Sponsored by the Undergraduate Research and Creative Activities Center, we will welcome undergraduates from all ACC schools to present their scholarly projects through posters and talks.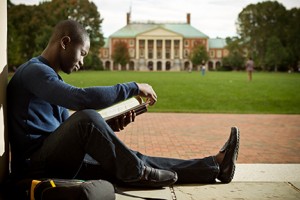 Lastly, as we begin this semester, have the courage to spend time alone. In order to master your fields, in order to be creative, in order to sink deeply into your work, seek out solitude. Having the discipline to think about your subjects alone is necessary for quality learning. Take the time to be silent, to think and to learn.
I encourage you, even now in the midst of your learning process, to use your skills to brighten this campus, bring hope to this community and extend an arm of gracious compassion to the neighbors you encounter. Air your gratitude to those helping you, try something new that frightens you, and dare to leave your legacy to the people who cross your path. Make true the mission of this institution, and don't wait until you leave these walls to practice it.
I wish you all the best for this coming semester, and I look forward to seeing you on campus as together we live and work in the spirit of Pro Humanitate.
Best regards,
Nathan O. Hatch
President
Recent Posts
May 18, 2020

May 17, 2020

May 15, 2020