Welcome to the Fall 2021 semester! I'm thrilled that we're here on campus, starting this academic year together, in person. As a new member of the Wake Forest community, I have recently had the special opportunity and joy of discovering something wonderful about this University nearly every single day. And that's so much of what college is about – discovery. I encourage you to seize the opportunity to discover who you are and where your passions lie. Read more
Greetings, Wake Forest community!
My name is Susan Wente, and I am thrilled to have accepted the invitation to be Wake Forest University's 14th president.
Every meeting and discussion with the Search Committee, and all of my learnings about this distinctive University, showed me how special Wake Forest is, and more importantly, how passionate and how devoted the Wake Forest community is to excellence. Read more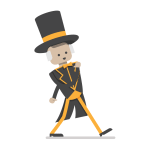 Load More