Main Content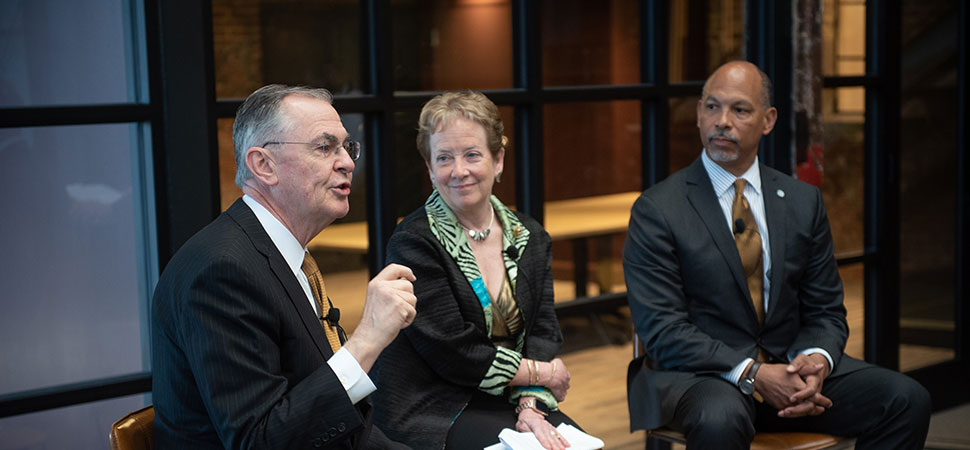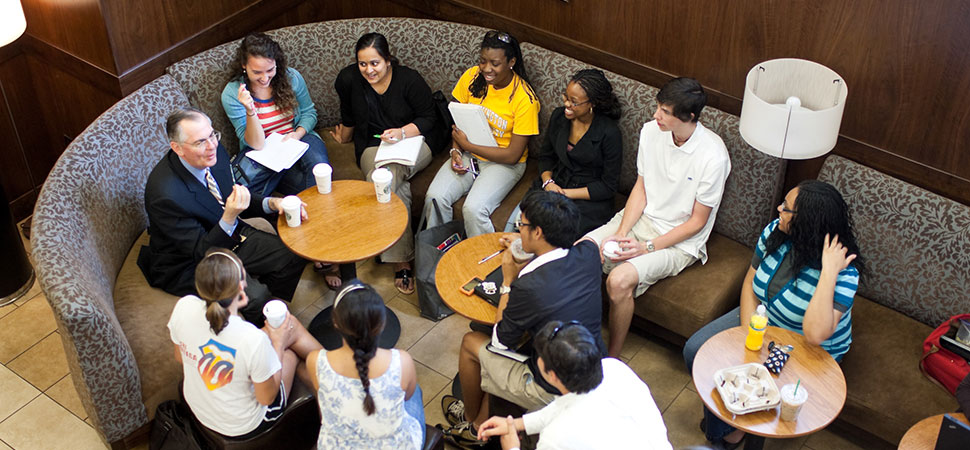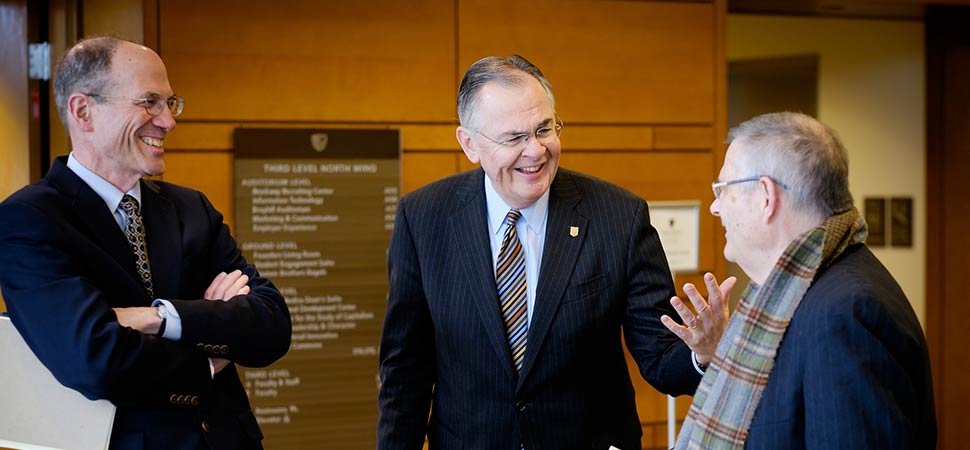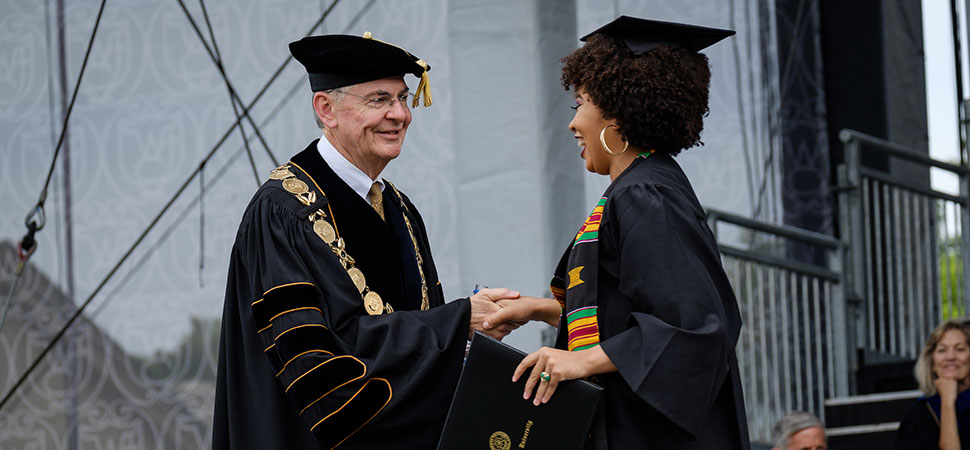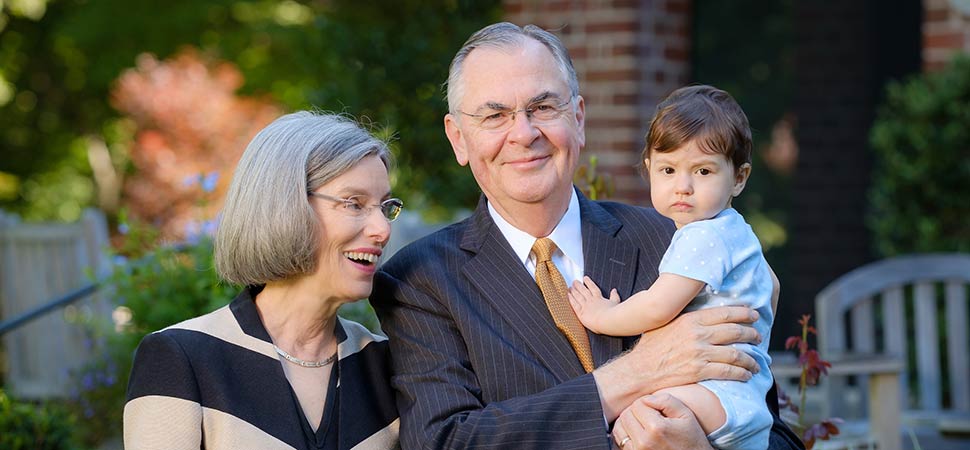 Dr. Nathan O. Hatch
On July 1, 2005, Wake Forest welcomed its 13th president, Dr. Nathan O. Hatch. Dr. Hatch has spent his entire career in higher education – first as a professor and scholar, intriguing the minds of young thinkers; next as an administrator, learning and cherishing the value of teamwork; and now, as the president, providing steadfast vision to strengthening the community of Wake Forest.
"I am convinced that Wake Forest can claim a very special – even extraordinary – place in American higher education," Dr. Hatch says. "I have learned in my time here that Wake Forest is a deeply personal place, dedicated to community and face-to-face interaction. We help students connect who they are with what they do, helping them to find meaning and purpose in their lives and work."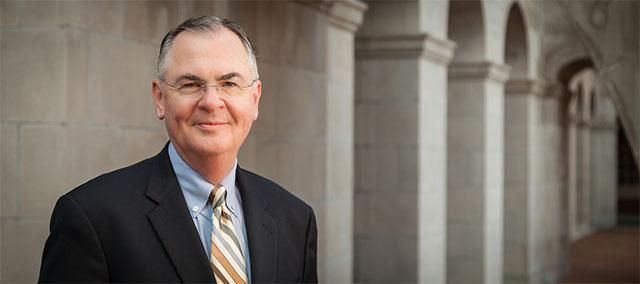 Dr. Nathan O. Hatch became Wake Forest's 13th president on July 1, 2005. His presidency has been marked by a commitment to educating the whole person, developing leaders of character and honoring the mission of Pro Humanitate.
President Hatch to retire
After leading Wake Forest for 15 years, President Hatch announced that he intends to retire at the end of the current academic year. On Jan. 31, 2021, the Board of Trustees named Dr. Susan R. Wente as Hatch's successor.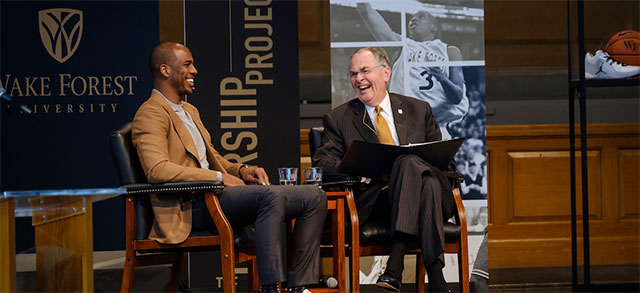 Memorable Moments
Since July 1, 2005, President Hatch has led and guided the community of Wake Forest University. That time has been marked by visionary leadership, a desire to strengthen the collegiate university, a commitment to educating the whole person, and a drive to continue to achieve excellence in the spirit of Pro Humanitate.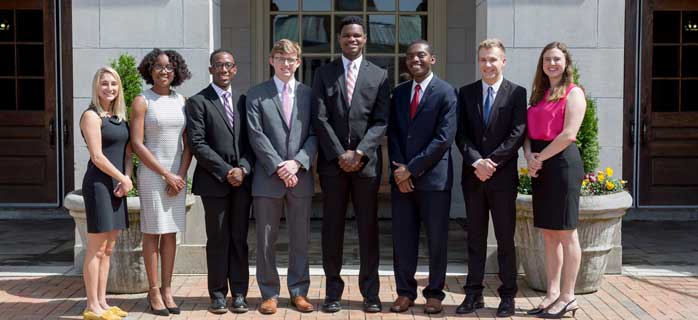 Wake Forest Fellows
---
The Wake Forest Fellows Program was created to provide recent graduates a chance to work in higher administration in a year-long position as full-time staff members of the university.

President's Aides
---
President's Aides are student leaders who serve as representatives of Wake Forest University and the student body, and participate in a variety of University events throughout the academic year.