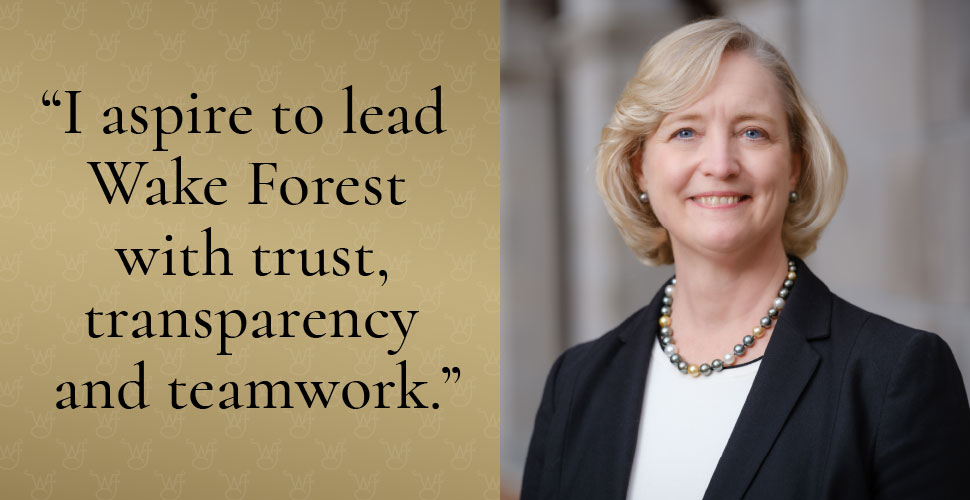 ---
Dr. Susan R. Wente
On July 1, 2021, Wake Forest welcomed its 14th president, Dr. Susan R. Wente. Like Wake Forest itself, Wente has a history of taking bold steps in education. She was selected not only for her exceptional reputation as an acclaimed academic and charismatic leader, but also for her vision of Wake Forest as a welcoming, inclusive community that will continue to make positive change in the world.
Wente is a renowned biomedical scientist who served as Vanderbilt's provost and vice chancellor for seven years and interim chancellor for eleven months. She led Vanderbilt's efforts to restructure the relationship between the university and its medical center, which affords her valuable insight into the recent partnership between Atrium Health and Wake Forest Baptist Health. Never far from the lab or classroom, Wente models Wake Forest's distinctive teacher-scholar ideal and has continued to mentor and conduct research with undergraduates throughout her administrative career.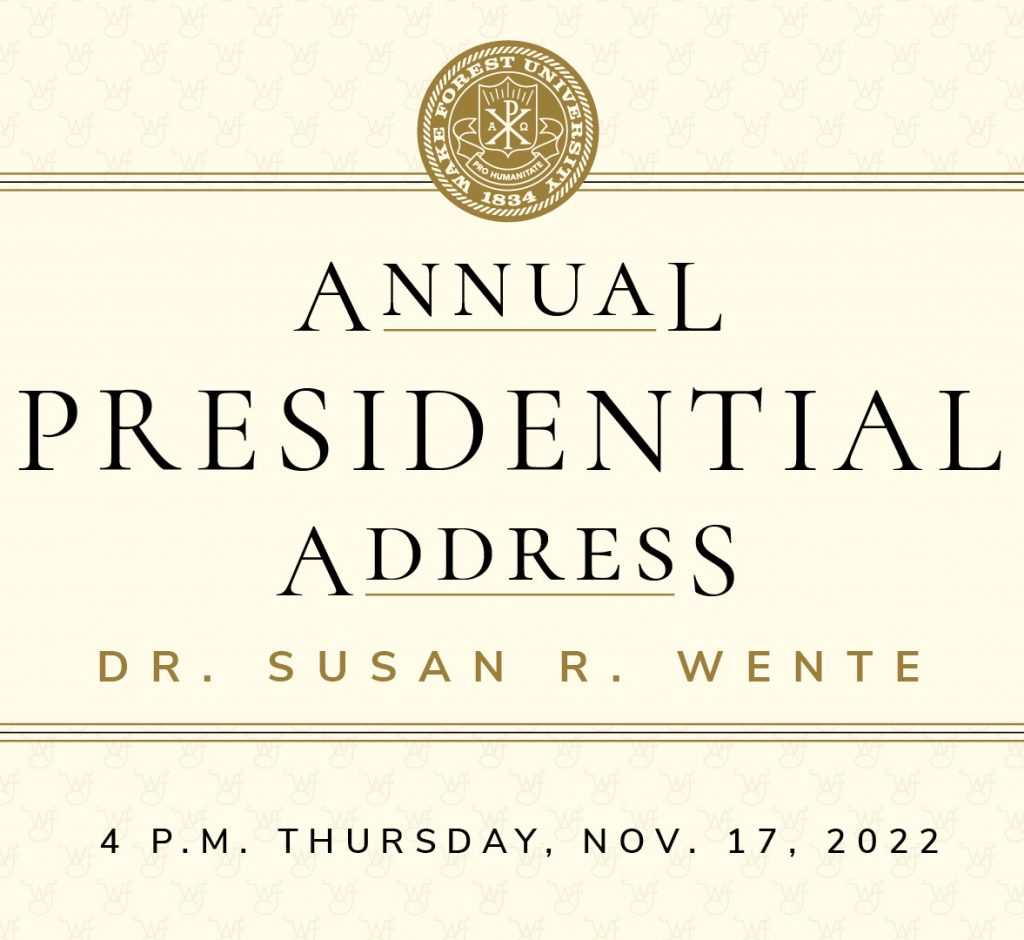 Presidential Address
Dr. Wente delivered her second Presidential Address on Thursday, Nov. 17, at 4 p.m. in the Sutton Center.
---
From Wente's Desk
A selection of posts from the President's blog:
Engagement
Social: Follow or Mention
---
Talk with the President
---
Events
Fill out this form to request the President's attendance.
Strategic Framework
As a great university, it is imperative that Wake Forest develop a clear vision and direction to further support our mission.
---
Welcome back
President Wente offers thoughts on the start of the Spring 2023 semester. Read the message »
---
Inauguration
President Wente's inauguration ceremony was held March 25, 2022. Learn more »
---