---
Dr. Susan R. Wente
On July 1, 2021, Wake Forest welcomed its 14th president, Dr. Susan R. Wente. Like Wake Forest itself, Wente has a history of taking bold steps in education. She was selected not only for her exceptional reputation as an acclaimed academic and charismatic leader, but also for her vision of Wake Forest as a welcoming, inclusive community that will continue to make positive change in the world.
Wente is a renowned biomedical scientist who served as Vanderbilt's provost and vice chancellor for seven years and interim chancellor for eleven months. She led Vanderbilt's efforts to restructure the relationship between the university and its medical center, which affords her valuable insight into the recent partnership between Atrium Health and Wake Forest Baptist Health. Never far from the lab or classroom, Wente models Wake Forest's distinctive teacher-scholar ideal and has continued to mentor and conduct research with undergraduates throughout her administrative career.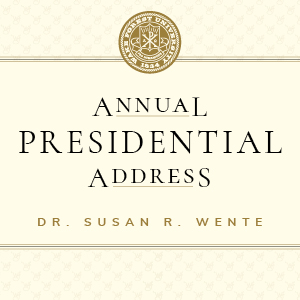 Annual Presidential Address
Dr. Wente's presidential address was held on on Thursday, Nov. 16, 2023 at the Scales Fine Arts Center in Brendle Recital Hall.
Share Gratitude
---
As we enter this season of holidays and celebration, I wish you rest, time with those you love, and moments of reflection.
And as a tribute to one another, I also invite you to share your gratitude for your colleagues and for the many accomplishments we share this year.
Dr. Susan R. Wente
Walk With Wente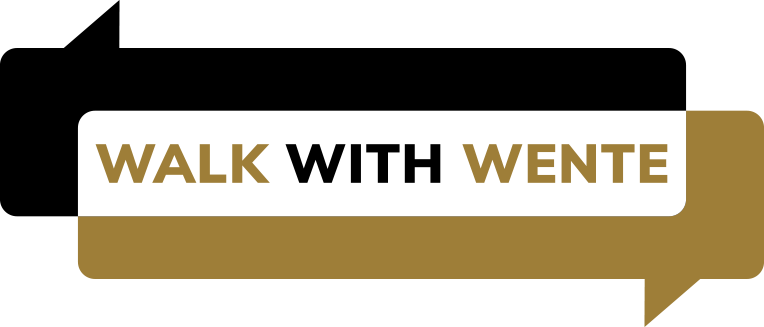 At Wake Forest, we celebrate faculty who are both outstanding teachers and brilliant scholars. To celebrate our community of inquiry, President Wente invites faculty members to share their contributions and insights with the Wake Forest community by joining her on a "Walk with Wente," a new video series.

---
From Wente's Desk
A selection of posts from the President's blog:
---
Engagement
Social: Follow or Mention
---
Talk with the President
---
Events
Fill out this form to request the President's attendance.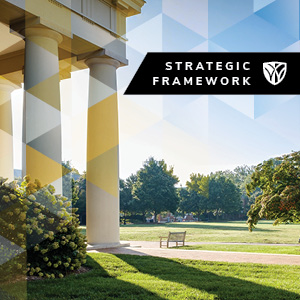 Strategic Framework
In undertaking this visioning exercise by the full Wake Forest community, the university affirmed its values and set its aspirations for its third century.
Connect, Share, Engage: