Ad hoc Administrative Committees for Honorifics (ACH) are advisory to the University President and provide recommendations about honorifics, including honorific naming, on Wake Forest University's campuses. As an ad hoc committee, the specific ACH is activated by the President on an as-needed basis (e.g., with consideration of honorific naming of a building or road on campus, or a campus program/initiative) with membership determined by the specific opportunity and circumstances. The Committee's work is guided by the Principles for Naming, created by the Advisory Committee on Naming in spring 2021 and adopted by the Board of Trustees in April 2021.
In spring 2022, President Wente convened an ad hoc Administrative Committee for Honorifics as a pilot project to identify and recommend names for two sections of Reynolda campus road currently identified as "Wingate Road." The ACH for this pilot project is co-chaired by Vice President and Chief Diversity Officer José Villalba and Provost Rogan Kersh.
This Committee will consult with key stakeholder groups when final options are identified for consideration. Constituent feedback will inform the final naming recommendations to the President.
Community members with recommendations or ideas for naming may contact the Committee below.
Honorifics – Idea Submissions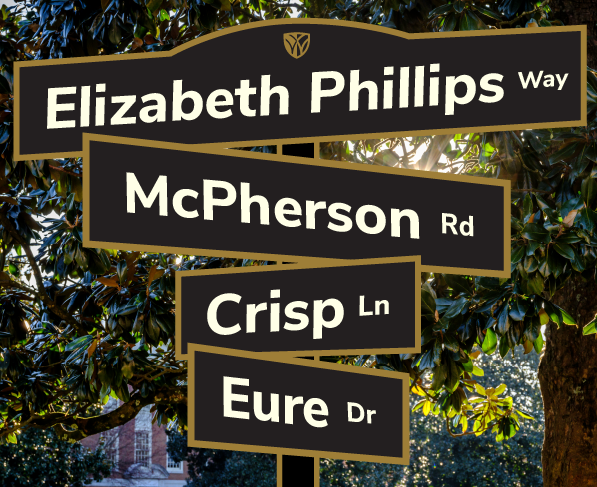 Wake Forest plans to name four roads on the Reynolda Campus in honor of four trailblazing professors: Elizabeth Phillips, Dolly McPherson, Marjorie "Marge" Crisp and Herman Eure.