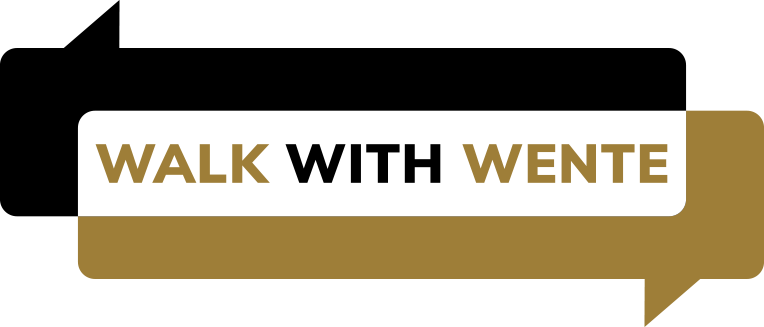 At Wake Forest, we celebrate faculty who are both outstanding teachers and brilliant scholars. To celebrate our community of inquiry, President Wente invites faculty members to share their contributions and insights with the Wake Forest community by joining her on a "Walk with Wente," a new video series.
Current Episode
---
Episode Archive
---
EPISODE 1
Kristen Beavers, PhD
Associate Professor, Health and Exercise Science
President Wente walks and talks with Beavers about her work in preventative health, her passion for being a mentor and other topics.
---
EPISODE 2
Christian Waugh, PhD
Professor, Psychology
President Wente walks and talks with Waugh about his work in using positive emotions to regulate stress. They discuss the impact of major events, like 9/11 and COVID, on his work, plus his enthusiasm for doing research with his students and then taking that research to the public.
---
EPISODE 3
Keith Robinson
Associate Dean for Research and Professor of Law
President Wente walks and talks with Robinson about his work at the intersection of technology and law. They discuss the ability for lawyers to help in the design process, why radical collaboration is so important and a potentially positive impact of AI.
---
EPISODE 4
Erin Henslee, PhD
Assistant Professor, Engineering
President Wente walks and talks with Henslee about her cell research and her collaborations across departments and schools. They discuss the importance of the "liberal arts engineer" at Wake Forest and Henslee's belief in both the philosophy of yes and the fearless pursuit of knowledge.
---