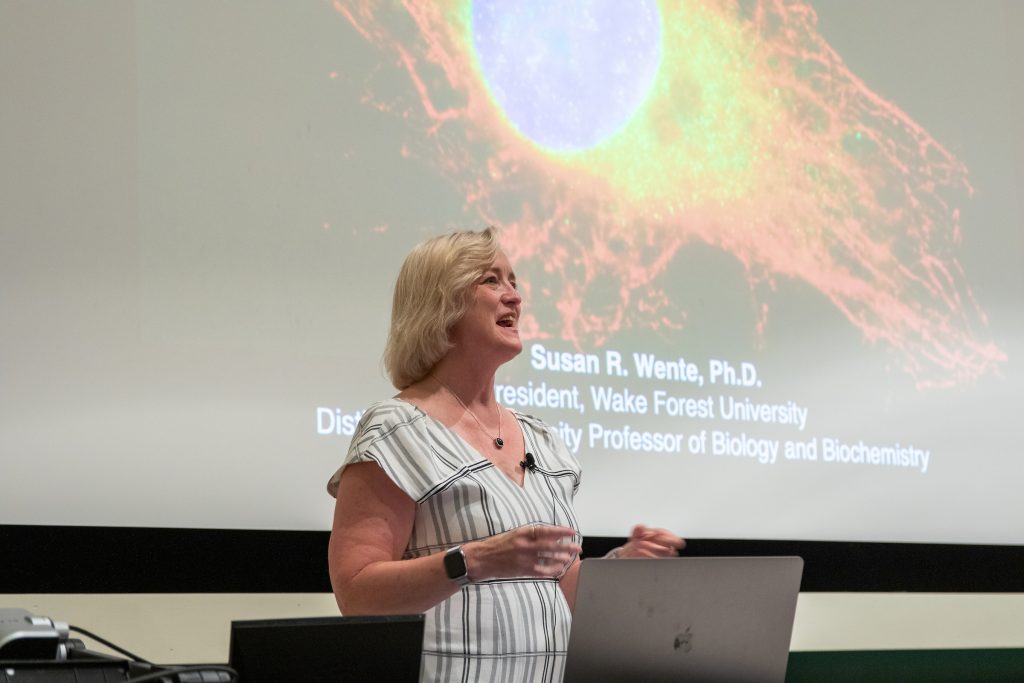 First Day of Class
On the first day of class, President Wente was in the classroom teaching one of her favorite subjects. She joined the biology department seminar to share her expertise in biochemistry in a presentation called "Gatekeepers of the Nucleus."
---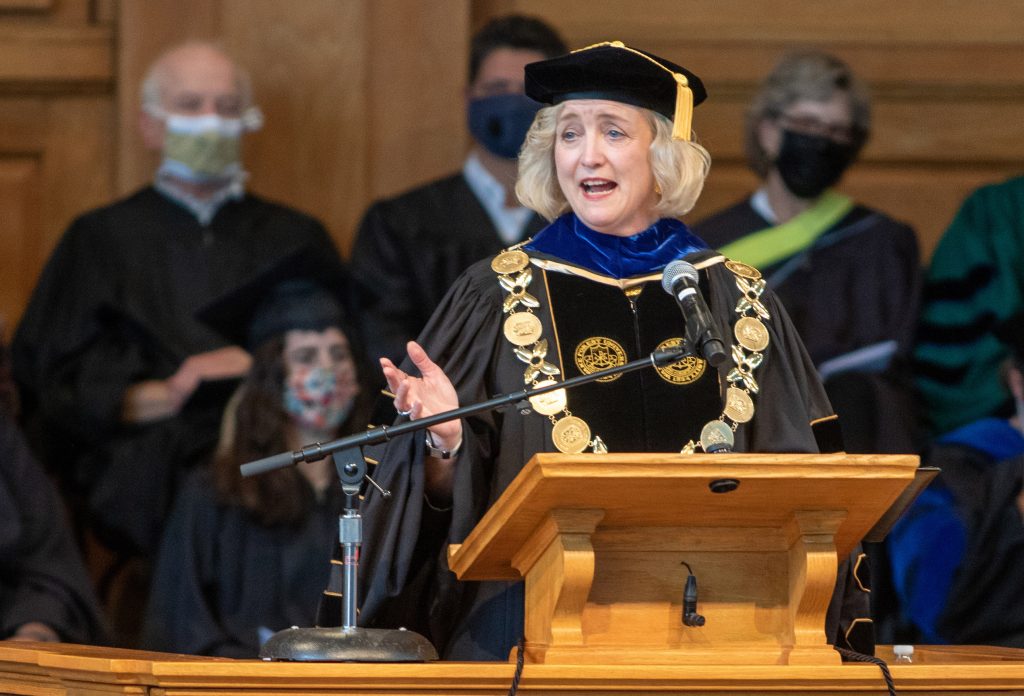 New Student Convocation
The Class of 2025 was officially welcomed into the Wake Forest family at New Student Convocation on Friday, August 20.
Watch, read President Wente's welcome back message »
---
Move-In Day
Dr. Susan R. Wente greets members of the Class of 2025 as they arrive on campus for the start of the 2021-22 academic year.
New Deac Week photo story » | Move-In Day video »
---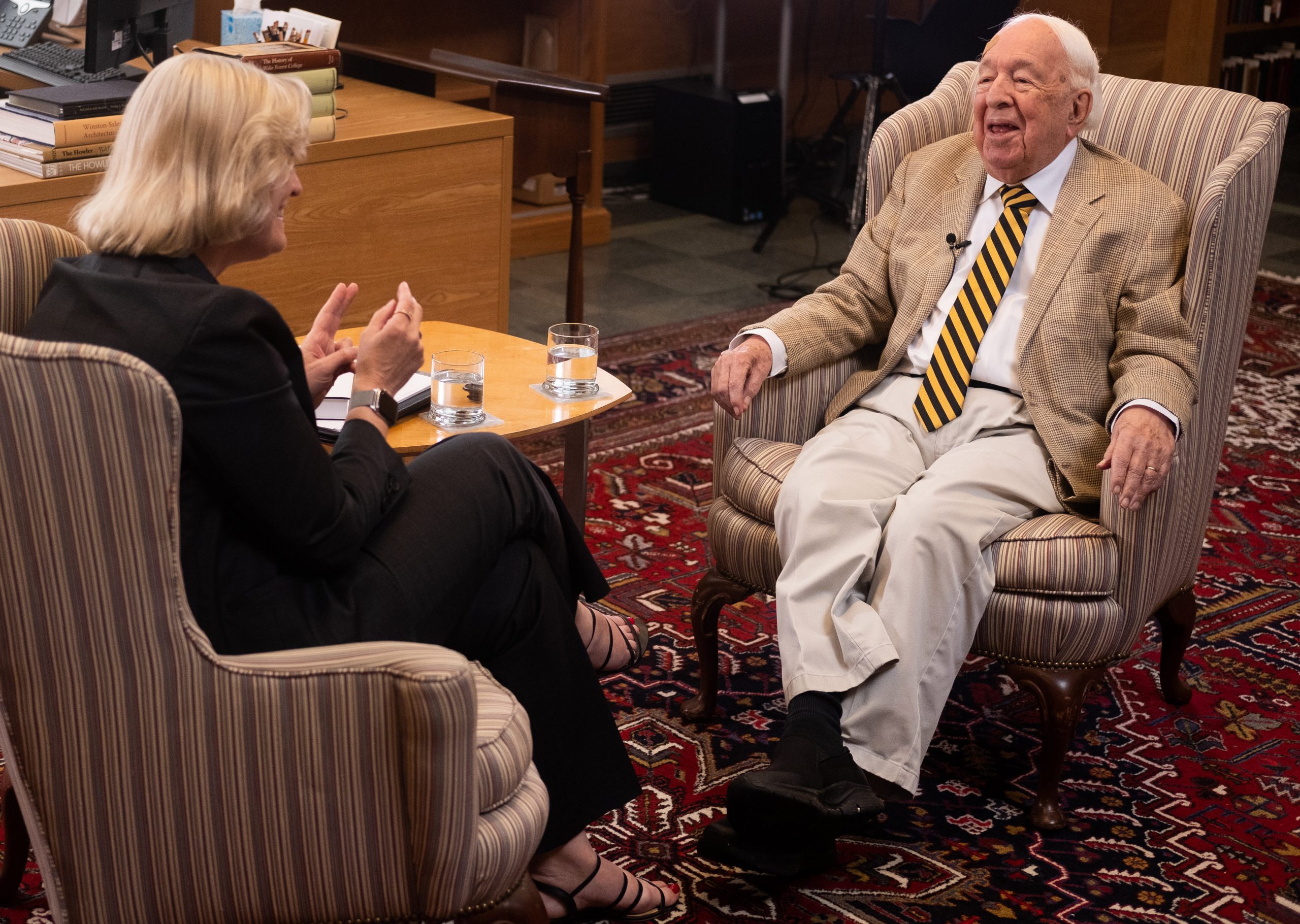 Talking with "Mr. Wake Forest"
On her second day, President Wente spent time in ZSR Library talking with and learning from Provost Emeritus Ed Wilson ('43), affectionately known as Mr. Wake Forest.
---
First Day
Dr. Susan R. Wente arrived for her first day as the 14th President of Wake Forest on July 1, 2021.
Message of Greeting » | Read more » | Photo gallery »
---
Announcement
Dr. Susan R. Wente was announced as the 14th President of Wake Forest University on Jan. 30, 2021. She toured campus and met with a variety of campus leaders. Read more about the announcement »