"I am convinced that Wake Forest can claim a very special — even extraordinary — place in American higher education," Dr. Hatch says. "I have learned in my time here that Wake Forest is a deeply personal place, dedicated to community and face-to-face interaction. We help students connect who they are with what they do, helping them to find meaning and purpose in their lives and work."
President Nathan Hatch on Facebook
Wake Forest Fellows
What is a Wake Forest Fellow?
As part of the Strategic Plan and its emphasis on the importance of mentoring, the Wake Forest Fellows Program was created to provide recent graduates a chance to work in higher administration in a year-long position as full-time staff members of the university. Established by the President's Office in 2008, the program
provides a variety of challenging work opportunities in Campus Life, Information Systems, the Pro Humanitate Institute, Wake Forest Baptist Medical Center, the Reynolda House and the Offices of the Dean, President, Provost, and Personal and Career Development.
Read more about Wake Forest Fellows
President's Aides
What is a President's Aide?
President's Aides are student leaders who serve as representatives of Wake Forest University and the student body, and participate in a variety of University events throughout the academic year. In addition, President's Aides meet regularly with President Nathan O. Hatch,
providing an additional communication link between students and the administration. President's Aides are students who have demonstrated leadership in academic life, student life and community service.
Read more about President's Aides
Mary Pugel Chief of Staff 336.758.3005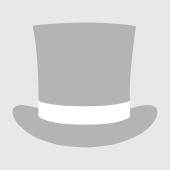 Cierra Raleigh Executive Assistant to the President 336.758.5212
Marybeth Wallace Special Assistant to the President 336.758.4684
Cathy Woodle Executive Assistant to the Chief of Staff 336.758.5213
Brandi Cleveland Event Manager 336.758.7015
Sydney Feinglass Wake Forest Fellow 336.758.4061