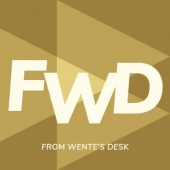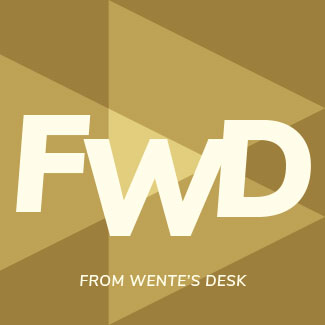 People often ask what attracted me to Wake Forest initially, or what my impressions are now that I'm completing my first semester. First, I knew of Wake Forest by its reputation for academic excellence. Wake Forest is a vibrant community in which both students and faculty see themselves as scholars, learning and uncovering new knowledge and ways to benefit society. This is also a University with a track record of bold decision making and a continuing desire to make a positive impact. And as I have shared, it is clear that Wake Foresters truly love this institution, and they are fully committed to giving their very best in order for Wake Forest to be its very best. In addition, unlike any other university I have experienced, the motto — Pro Humanitate — is lived and breathed.
Given this, I believe there is much to be excited about at Wake Forest right now. We have a strong foundation, and we have limitless potential.
As a campus community, we do not take for granted the transformative power of education, research and creative expression. The endeavors we pursue together enrich our society in countless ways. As I have said since the first day I arrived here, when I look at Wake Forest, I see a University community that embraces the values it professes, takes seriously the commitment to its mission, and upholds its responsibility to its people.
While I continue learning about this University, I am posing a question to various groups across the Wake Forest community: What is expected of a great university today? This is intended to be an engaging question — one that is meant to aid us in identifying our future potential and putting us in a position to make key decisions and seize opportunities.
This question, and the answers I am hearing, are important — especially in this early stage of my presidency — for a number of reasons. The answers position us to define how Wake Forest specifically and higher education generally can more effectively contribute to and shape our society. They inform how we prioritize where we, Wake Forest, can invest the best of our resources to realize the greatest return. And they help us outline the aspirations we have for our community today and into the future.
Most recently, I posed this question to staff, faculty and students at my Presidential Address on November 19. If you weren't able to attend, or haven't already provided an answer, I invite you again here to let me know from your perspective: What is expected of a great university today?
When taken in sum, I believe the answers to this question will be critical to shaping our direction and preparing for the next steps forward for our great university.
And as we finish this year and welcome 2022, I offer my deep gratitude to each of you for all you do for the Wake Forest community. So many also deserve significant appreciation for making this fully in-person semester a great success. We have accomplished so much together in these past several months, and I wish you peace, love and happiness in this holiday season.