Identifying the 'Why, What and How' of Wake Forest together
Main Content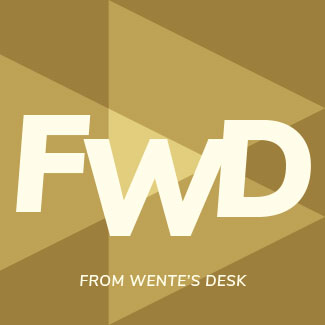 Universities are inquisitive communities, always asking questions and seeking answers. We also acknowledge that definitive answers are not based on one dialogue, or one experiment, or one creative work. Consensus comes from rigorous debate by a community of experts, a consensus that is informed by multiple pieces of evidence, emanating from different minds and voices, coalescing through radical collaboration.
This Fall 2022 semester, Phase One of our Strategic Framework process focused on important questions about our identity and purpose. Who are we now, and what are our core commitments? Who will we become for future generations? And therefore, who do we want to be by 2034, when Wake Forest enters its third century? Through listening sessions, Core Planning Team (CPT) meetings, and other forums, more than 1,000 Wake Foresters offered answers. As for "who are we," the consensus reinforced the special place Wake Forest is as:
an academic institution that embraces inclusive excellence at all levels;
a vibrant and engaged residential living-learning community;
a Division I, Power 5, ACC athletics institution with numerous extracurricular endeavors and experiential learning priorities;
a partner for economic development and a marquee employer in Winston-Salem and the region, which is striving to be a responsible, good neighbor to our communities.
These attributes of our identity are by no means unique in and of themselves. What the answers also uncovered is how our true distinctiveness arises from the interaction of our identities with each other and their intentional layering with our core commitments and values.
What are our core commitments? The voices of many echoed loud and clear these three:
First and foremost, we are a community that recognizes our people as our greatest asset. Our people give Wake Forest its claim to excellence, and we take great pride in the accomplishments of our students, faculty, staff and alumni. To support our people, we are committed to fostering a safe and supportive campus environment and to our core values of inclusion and belonging.
Second, we are a community that appreciates and values our shared sense of place — our beautiful Reynolda campus, Wake Downtown in Winston-Salem, our emerging presence in Charlotte, and our established presence elsewhere such as Wake Washington and our study abroad programs. We are committed to being good and wise stewards of our places.
Finally, we are committed to the shared purpose embodied in our motto — Pro Humanitate — as we live out our mission and serve as a catalyst for good in society.
Together, these commitments, values and identity markers define the uniqueness of who we are. So, who will we become? The CPT accepted my charge to translate the collective answers into broad, compelling and empowering thematic goals. From the many voices, they also identified a distinctive value proposition — the compelling why of Wake Forest: Wake Foresters will embody Pro Humanitate at home and in the world.
To deliver on this value proposition, to enable the why, three thematic goals were put forward:
We will be a lifelong learning community that calls all to develop their full potential to contribute in a diverse and complex world.
We will foster a community of inquiry through research, scholarship, and creative work that transcends boundaries to address the challenges facing humanity and our world.
We will build meaningful, mutual partnerships to honor our commitment to the well-being of our local, regional and global communities.
I fully endorse these goals — together, the three are the what supporting the why. And, yet, they are not necessarily surprising because both the what and the why are based on our strong foundation. The next big question is how will we further achieve these goals? This is exactly where Phase Two of the strategic framework process comes into view. I have asked the CPT to also give input into potential working groups that will explore the how for each thematic goal. Our goal is to announce the working groups before winter break, and they will begin their work in January — through the hows, we will see the boldness, innovation, and forward-thinking that will be so important to our strategy.
As we bring the hows to life, we will continue to seek the input of the entire Wake Forest community — staff, faculty, students, alumni and supporters. Phase Two will also naturally present us with choices — both among our current activities and our future initiatives. Continued input is essential to this process — the who, what, why and how of Wake Forest can only be answered by the we!
Ultimately, my vision is that our strategic framework will enable and strengthen our ability to be a catalyst for good in society. I want us to be continually recognized as a national model for graduating leaders with integrity and courage, for innovation in learning, for excellence in defined scholarship and research areas, for inclusive excellence, for bold decisions and for entrepreneurial partnerships. Together, we will build on our strong foundation for our third century — one that supports further excellence and meets the needs of our ever-changing society.
---
Subscribe
Receive the "From Wente's Desk" blog posts in your inbox.