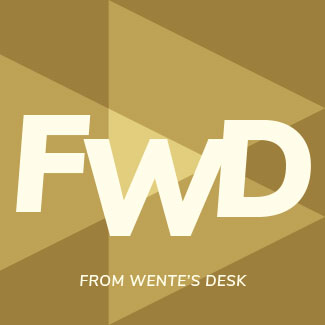 Across time and around the globe, some of the world's most influential thinkers and writers in history emphasize a timeless notion: being true to oneself.
Ancient Greek philosopher Thales of Miletus is often credited with the phrase, "Know thyself," which was found inscribed on the walls of the Temple of Apollo. "Knowing others is wisdom, knowing yourself is enlightenment" is a quotation attributed to the ancient Chinese philosopher Lao Tzu. And American essayist, poet, and philosopher Ralph Waldo Emerson once said, "To be yourself in a world that is constantly trying to make you something else is the greatest accomplishment."
These are but a few examples of many that call each of us to be our truest selves and to strive for self-knowledge. I would argue that this call applies not just to individuals, but to institutions as well, and to universities in particular. Today's higher education landscape is diverse, diffuse, and, to be frank, threatened by a range of complex challenges.
This is indeed a crucible moment for higher education, which is why our deep collaborative engagement over the past year was and is so important.
During the Strategic Framework process, we engaged as a community in a conversation about who we are today and who we hope to become. We asked difficult questions of ourselves about what we know to be true about Wake Forest, what makes us distinctive, the challenges we face, and the extraordinary opportunities before us.
The process that unfolded, as I shared last April, is in some ways as valuable as its outcomes. The Framework connected us across boundaries and created time for us to engage with one another authentically. And perhaps most importantly, the convergence of those interactions affirmed the heart of our shared identity, Pro Humanitate. Wake Foresters embody Pro Humanitate at home and in the world, and by doing so, we fulfill our potential to be catalysts for good in society.
On August 31, Provost Gillespie and I will share the Strategic Framework with you. The Framework, as a living document, is designed to reflect our unique and distinctive identity, as well as offer avenues for us to continually innovate in how we achieve our purpose and values. It should very much be used as a tool for how we will frame our future and make decisions. I hope you also view it as a mirror for who we are and who we strive to become, inspiring us to fulfill our enormous potential for the future.
I look forward to hearing from you in the weeks ahead as we consider the Framework and to sharing more this semester about our next steps together.