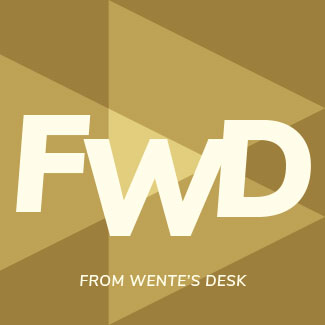 Last spring with commencement weekend on the horizon, I had lunch with a group of students that included graduating seniors. I asked the seniors to reflect on their time at Wake Forest and what they believed makes Wake Forest distinctive.
All of them paused and thought carefully before responding. A student raised her hand and described a small philosophy class she had taken, which included just a few classmates around the table with their professor. She remarked that the class had been incredibly challenging, but so rewarding. It had opened her mind to new ideas about what she planned to do after graduation.
I asked the group whether what this student had described sounded like what they had experienced in the classroom. Every head nodded vigorously in agreement.
In our Wake Forest classrooms, the exception is the rule.
To close her reflection, the student said something that has stayed with me ever since: "Wake Forest faculty are brilliant, but they never make you feel small."
Academic excellence is a true hallmark of a Wake Forest University education. Our teacher-scholars are indeed brilliant and could teach and engage in their research, scholarship and creative work at any number of elite institutions across the country and around the globe. They chose Wake Forest.
When I think about what makes us distinctive in a marketplace of educational options that can seem overwhelming, stories like the one I've shared here stand out. Wake Forest faculty are brilliant researchers and scholars AND they are exceptional teachers. In many institutions, these descriptors are mutually exclusive. Not here.
I believe it is critical to make sure the world outside the Forest knows us for our academic excellence, our areas of interdisciplinary distinction, and our deep commitment to teaching. Just one way we will spread the word is through a new video series called Walk with Wente, which will spotlight individual faculty across our Schools and College and bring their research areas to life. I hope you will tune in and share these stories with your friends and colleagues.
Writing this week about Wake Forest's distinct educational philosophy and excellence means I also must make a further observation about university rankings. As I shared on Monday, the 2024 U.S. News and World Report ranking of National Universities uses an almost entirely new methodology with 17 of its 19 indicators differing from last year's methodology. The changes make it exceptionally difficult to compare an institution's performance on this ranking year over year. Moreover, the new methodology does not value our approach for student success. For example, it eliminated indicators of two things we prize at Wake Forest: our small class sizes and our commitment to ensuring students learn from faculty who are experts in their fields and teach undergraduate and graduate students daily.
Rest assured, this shift in a rankings formula will not change our commitment to ensuring Wake Forest students receive a transformational education. Our new Strategic Framework lays out clear goals and commitments. We know students learn best with mentoring delivered by world-class faculty who are, to paraphrase, "brilliant, but will never make them feel small."
Together, we will work even harder to ensure we tell our story – and the stories of our students' successes here and of our alumni after graduation, and the stories of our faculty's impactful research. I am proud to tell these stories, this truth with evidence, so that society and the next generation of Wake Forest students discover all that is possible here.