June 15, 2022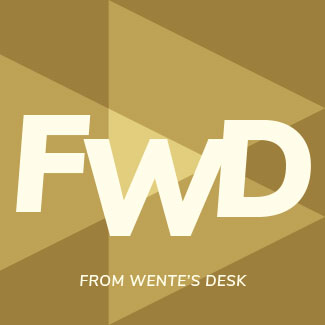 With the summer now fully upon us, there are many different paces and rhythms across our campus community. For some, summer is a time to reset and plan for the Fall semester. For others — such as our facilities staff, our financial units and those teaching summer sessions — June and July are key months for projects and engagement. For others still, the summer is an opportunity to undertake continuing education or focus on academic research.
For me, like many of us, the summer will encompass many different aspects. I'll take some vacation and make a dent in my summer reading list. (By the way, last summer my list included The Vanishing Half by Brit Bennett, The Radium Girls by Kate Moore, The One by John Marrs and Euphoria by Lily King — all great books with different perspectives!) I'll also spend time reflecting on and assessing my first year as president as I look toward the second.
In addition, I'll be energetically engaged with my senior leadership team as we work on making plans for the coming academic year. This includes drafting how to engage the campus in an inclusive, collective process for envisioning our future goals and strategic framework. Undoubtedly, there will be other aspects to my summer, such as visiting with Wake Foresters. Taken together, I'm especially looking forward to recharging, reflecting and thinking strategically about Wake Forest's future.
When it comes to this blog, I'll be taking a break until August. I started writing last August, and this is my 10th post. In case you missed one, I'm re-sharing the previous nine posts with you as listed below. I welcome your thoughts and comments on any of these posts. (You can reach me at swente@nullwfu.edu). The reason to review is simple: from concepts like radical collaboration and great universities, to the importance of embracing change and supporting our inclusive excellence work, many of the themes that shaped 2021-'22 will undoubtedly shape 2022-'23 and beyond.
So, happy reading and happy summer!
From Wente's Desk
A summary of President Wente's blog posts from 2021-22: 
Radical Collaboration
August 23, 2021
It is my desire to use this blog to share thoughts and explore big ideas with all of you. My theme today is radical collaboration. I have recently used that phrase in different forums, and I want to take the time to delve more fully into what I mean when I say it.
A University Council to Support Diversity and Inclusion Progress
September 21, 2021
We must hold ourselves accountable in our ongoing efforts to make Wake Forest a more inclusive community. As president, I commit to doing everything I can to support this work. Therefore, I have created the University Diversity, Equity and Inclusion Council (UDEIC).
Leading with Trust, Transparency and Teamwork
October 26, 2021
Since my sophomore year in college, up until becoming president of Wake Forest University, I have led or been part of a research laboratory. My experiences in research have seeded critical aspects of my leadership philosophy. What was most important to creating productive environments? What slowed progress or led us down a dead end? From my various roles and responsibilities both in and out of the lab, I realized that a thriving organization must have trust, transparency and teamwork.
A Great University
December 7, 2021
While I continue to learn about this University, I am posing a question to various groups across the Wake Forest community: What is expected of a great university today? This is intended to be an engaging question — one that is meant to aid us in identifying our future potential and putting us in a position to make key decisions and seize opportunities.
Many Voices, One Wake Forest: Using Feedback to Propel Us Forward
January 26, 2022
Transparency — open dialogue and intentional communication — is one of my key priorities. Hearing your voices and incorporating feedback into our planning is how we propel Wake Forest forward. We become a stronger community by asking questions, engaging in open dialogue, and presuming good intentions and shared purpose.
What Will We Found Together?
February 22, 2022
For obvious reasons, when we think of the "founders" of Wake Forest, we tend to focus on the year 1834.  But we should also remember that "found" is a verb — and connotes action, rather than any single static point in time. So I ask you to consider this: What will you found? And what will we found together?
Reflections on Inauguration Week
March 30, 2022
In an age where truth, science and civic virtue appear continually under threat — even in retreat– great universities like Wake Forest have solemn responsibilities. But … they are also exciting responsibilities. We know we can make a difference. We know we can catalyze learning and discovery, access and opportunity, innovation and society.
Embracing Change
April 28, 2022
In many ways, change is the only constant we can be sure about. So it's how we approach change, not how we avoid it, that will distinguish Wake Forest moving forward. Together, we will learn how to "surf" the waves of change that we encounter  — using the power that change brings to act fully on our mission.
Reflecting Forward on the Academic Year
May 26, 2022
One thing is abundantly clear over the course of my first full year: Everyone at Wake Forest is unified by a deep care for this institution, and a heartfelt desire to ensure that we are a place where all members belong and thrive. One thing is abundantly clear over the course of my first full year: Everyone at Wake Forest is unified by a deep care for this institution, and a heartfelt desire to ensure that we are a place where all members belong and thrive.